COVID-19's Impact on Journalists and the Media in Australia
2021 Medianet survey findings
This survey of 1008 Australian journalists was conducted between November and December 2020 to provide insight into the challenges faced by journalists in 2020 and the ongoing impact of the pandemic on the media industry.
The results of this survey demonstrate that the majority of journalists believe the financial impacts of the pandemic on media organisations have in turn:
Undermined journalists' ability to work effectively
Affected job security for journalists, particularly women and non-binary people and those without permanent positions, such as freelancers.
Changed workloads for journalists
Heightened threats to public interest journalism due to the closure of newsrooms and media organisations
Changed content for journalists, including a greater emphasis on producing content that will generate revenue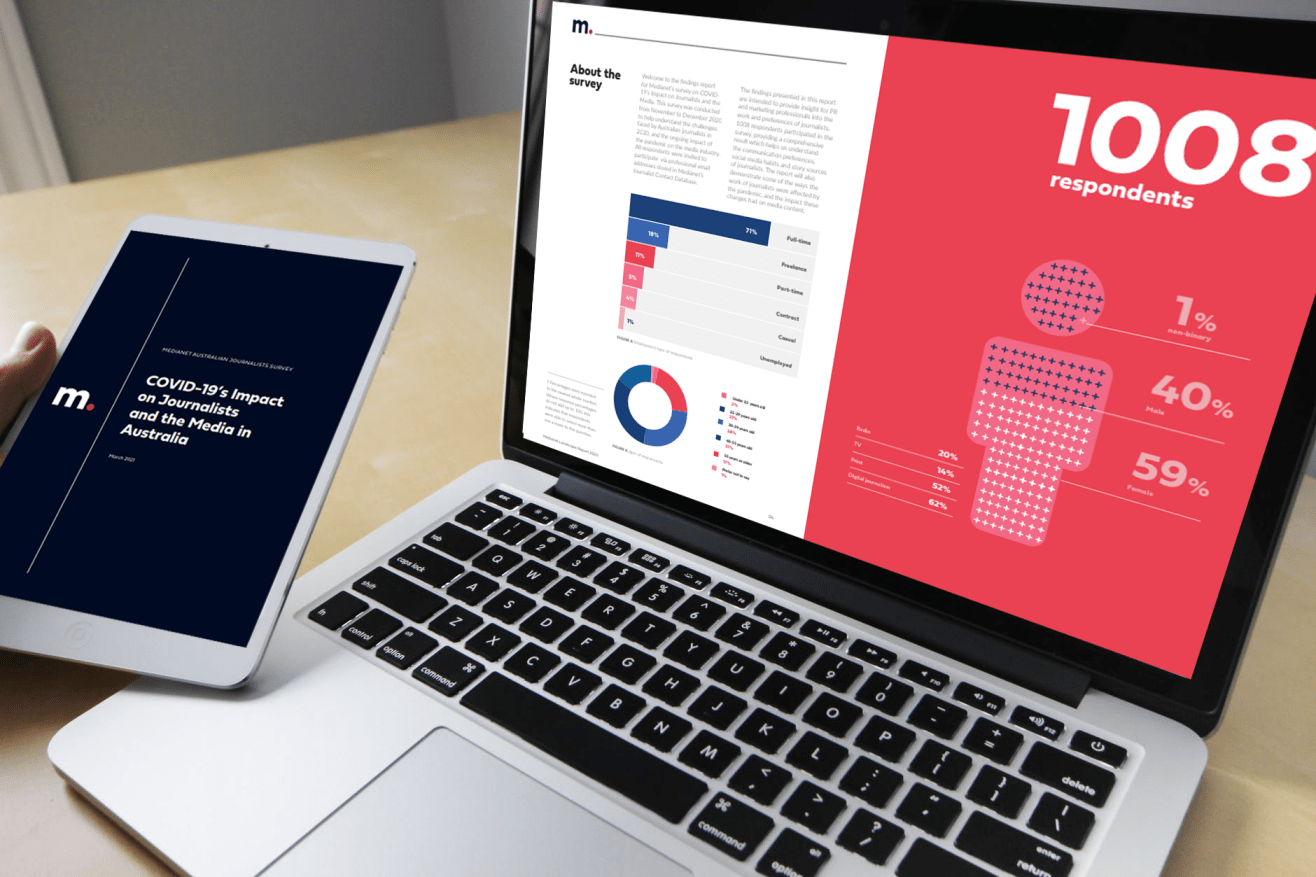 "I believe journalists were already in a position where lack of resources and staffing were an issue, but the pandemic accelerated that. It leads to the content itself suffering."
"Since a lot of community events (the majority, in fact) were cancelled this year, I had to much more actively go out and seek news stories as I didn't want my whole newspaper to be COVID-related (which it easily could have been!). I found that, as time went on during the pandemic, people wanted less focus on COVID and more "good news" stories. So that's what I aimed for."
"It is a greater focus on explaining what the CURRENT situation is to be clear and precise so people know what to do right NOW. Beforehand it was more holistic talking about past, present and future."
"Conspiracy theories are rife at the moment, which threatens how informed the general public is at the moment. The closure of newsrooms and concentration of media ownership has, I believe, only further threatened the trust audiences have in news, turning them towards conspiracy theories."
"Just because it's a pandemic does not change the focus of news. People have a hunger to know what is going on. The subjects might change, but the focus on delivering facts and analysis does not."
"Instead of setting the news agenda we are reacting to online click and subscription selling trends which dictate what topics we write."