Journalist Pulse Report
Discover what journalists have to say about you
'Take the pulse' of professional journalists to explore their perception of your brand and receive valuable insights tailored to your communications strategy.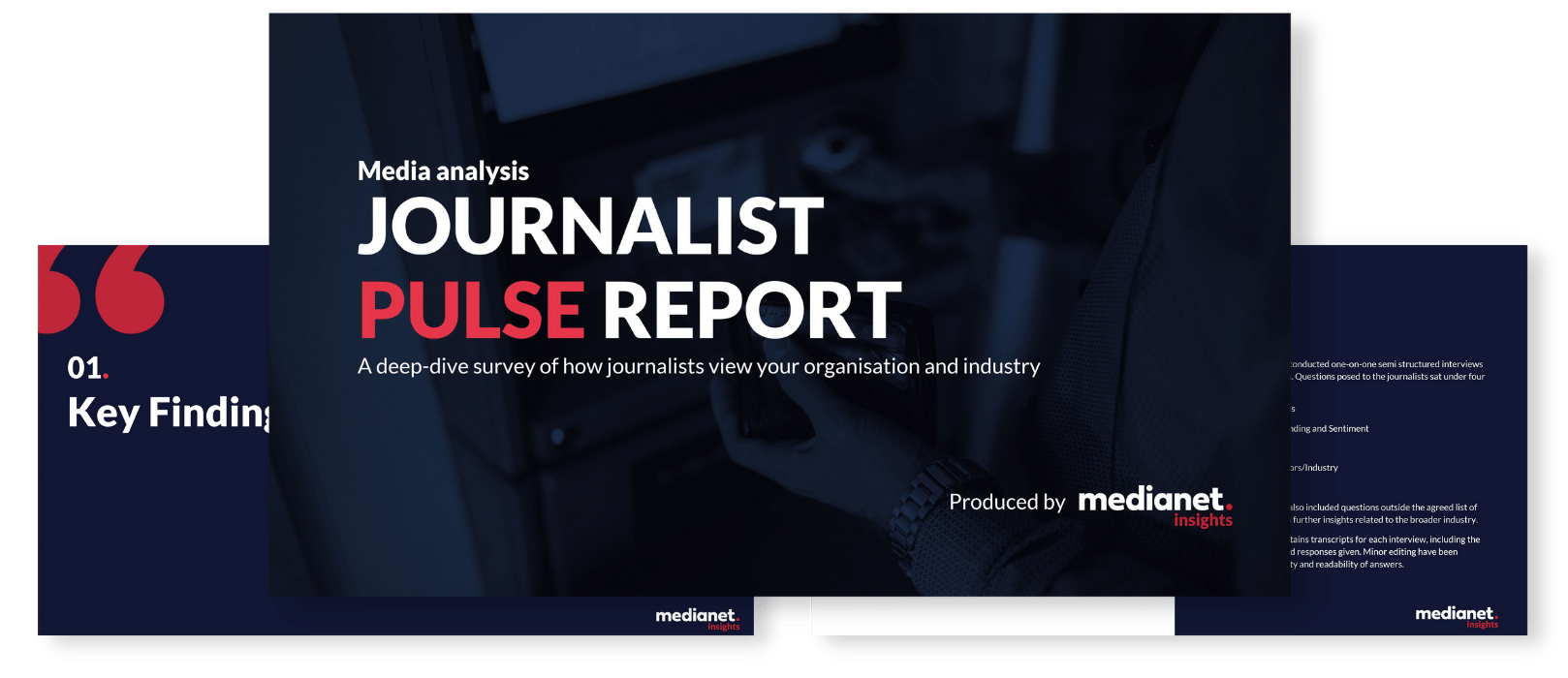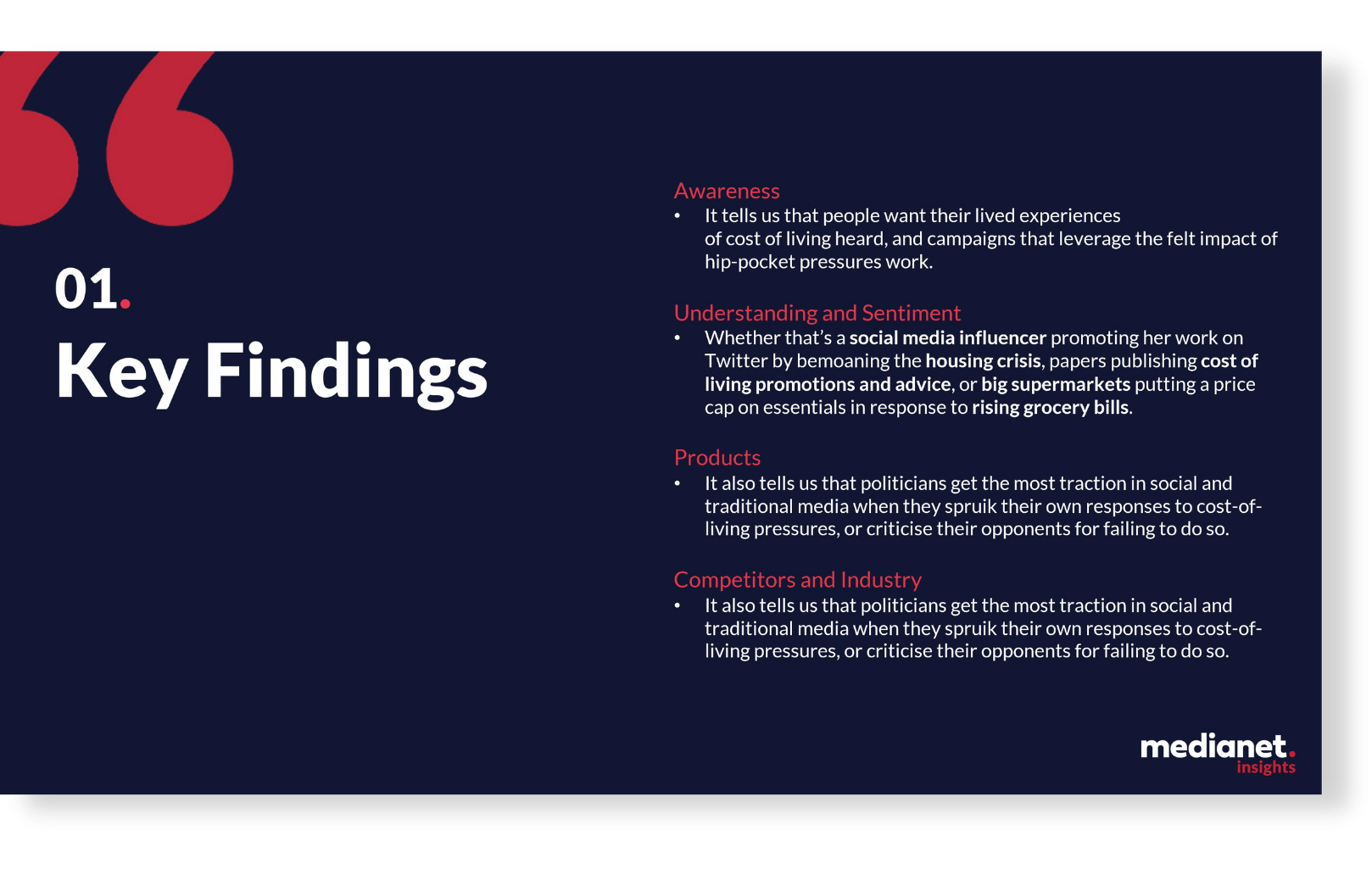 What is the Journalist Pulse Report?
Using our extensive connections to the media, our analysts select and contact a handpicked list of journalists within the industries and interest areas you select, asking them a series of questions to discover key information including:


How familiar journalists are with your organisation, product and/or campaigns.


How favourably they feel about your brand and what they associate with it.


Brand awareness and comparison to competitors.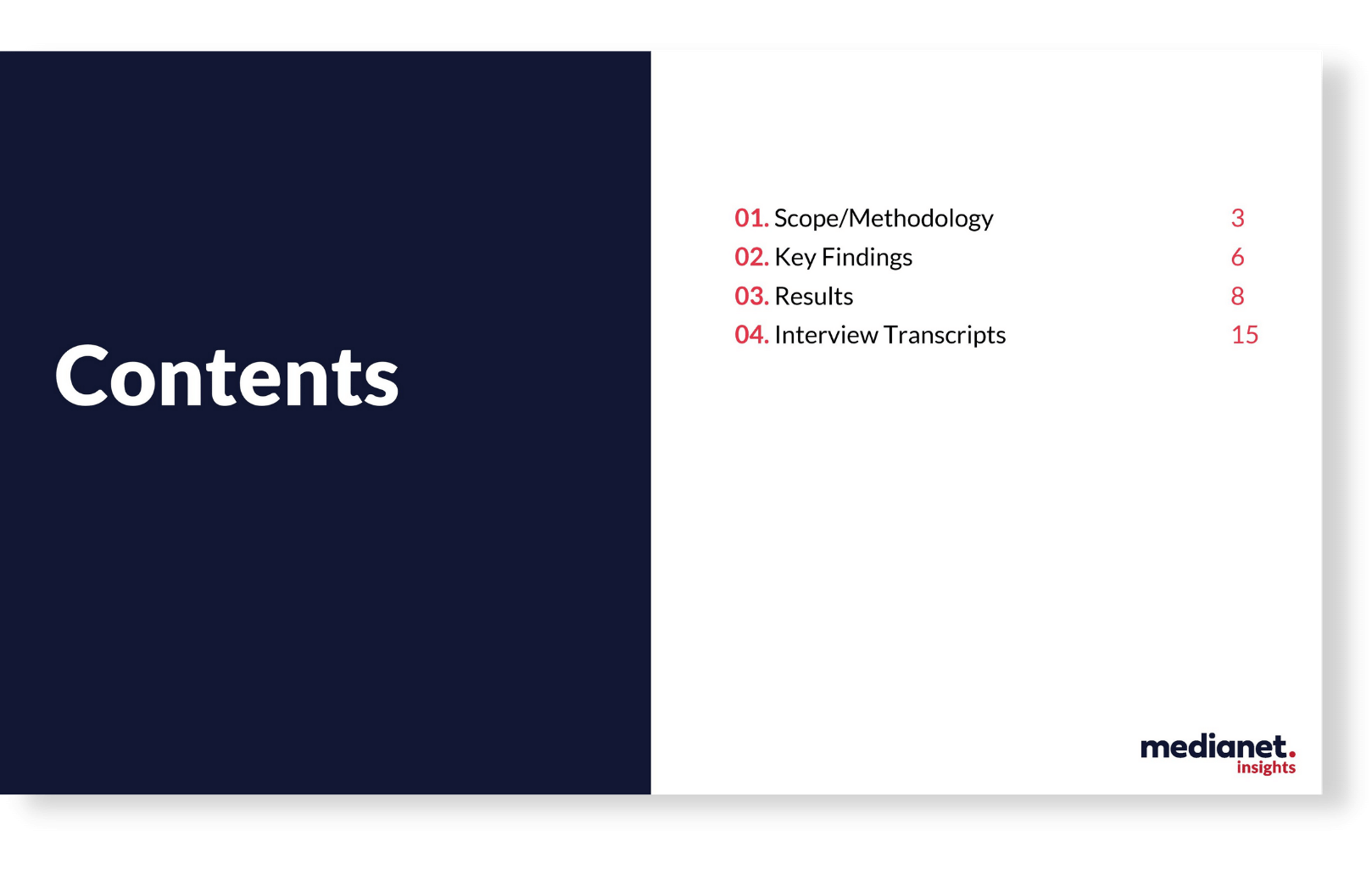 What is included in the report?
The Journalist Pulse report consists of:


Scope/methodology of the report


Key findings using qualitative analysis


Results with visual graphs and statistics


Interview transcripts

How can this report be used?
Gain insight into your audience when entering a new market

Preparing to launch a new product or campaign

Gain insight into how your industry is reported on by the media

Measure the impact of your products or campaigns on journalists

Benchmark the understanding of your organisation against your peers and competitors
What do we ask journalists?
Our pulse interviews are organised into 5 categories (awareness, understanding & sentiment, products, competitors & industry, and journalistic practice) with varying questions based on your own objectives and desired outcomes. Each question is hand-picked by our team to meet your needs and get the most objective result possible.
Here are a couple of questions you might expect to see:
Awareness


Have you heard of these brands?


What words or phrases would you associate with the organisation?
Understanding and Sentiment


How do you feel about this brand?


How likely do you think it would be to see this brand trending on social media or featured in a news outlet?
Products


Can you list any products or services produced by this brand?


Have you heard of any of the following products, services or campaigns?
Competitors and Industry


How much journalistic interest is there for the industry this organisation represents?


Who is the target readership for reporting on this industry?
Journalistic Practice


If you were to report on this organisation, where would you expect to source this news from?


If this organisation reached out to you tomorrow with a new story, how receptive would you be to their approach?
Ready to check your pulse? Get in touch to find out more
Frequently asked questions
Depending on your chosen tier, we aim to interview either 10 or 15 journalists.
On average we are able to deliver the report within one month of finalising the brief. However, this time frame may vary depending on the journalist's response times.
Yes! Our team is happy to walk you through the report and discuss the findings in detail.
Journalists will be handpicked from Medianet's comprehensive Media Contacts Database based on your objectives and original brief. This may include;
Industry fields or subject areas
Basic demographics such as location or audience demographic
Media type